2 Toad Lake Home Listings
1. MLS 5275887 - OSAGE - 2716 sf 4 bed 4 bath -
AWAY FROM THE CITY AND VERY CLOSE TO THE WATER! THIS IS THE PERFECT HOME FOR THOSE THAT ENJOY GUESTS/FAMILY PLUS ROOM TO SPREAD OUT. BEAUTIFULLY DESIGNED HOME WITH OPEN ...
$439,900
2019-08-08 last update 2019-08-09 (Active)
2. MLS 5278644 - OSAGE - 460 sf 2 bed 1 bath -
YOU CAN TURN BACK TIME AND PLACE YOURSELF IN THIS VERY COZY LAKE RETREAT ON TOAD LAKE. VINTAGE 1960 MOBILE HOME WITH THE TIMELY IMPROVEMENTS. TWO BEDROOMS WITH FULL BATH ...
$179,900
2019-08-14 last update 2019-08-15 (Active)


call Jack Brann today • office: 218-237-3333 • cell: 218-252-8882 • fax: 218-237-3377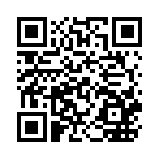 email
Jack@JackBrann.com
Affinity Real Estate Inc.
600 Park Avenue South / PO Box 512
Park Rapids, MN 56470